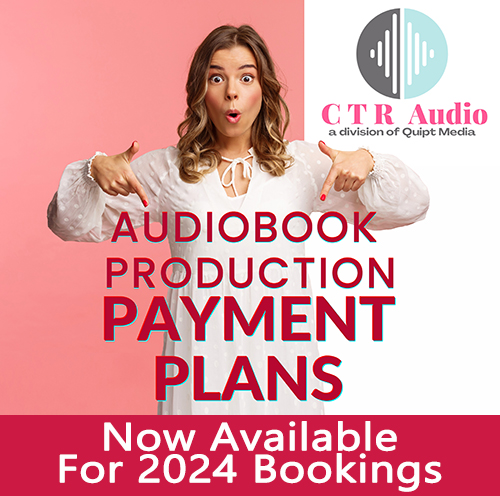 Audiobook production is a long term investment in your manuscript. Setting aside the funding to expand your book's revenue with audiobook distribution can sometimes be a long term effort. Spread out your investment with accessible monthly payments while staying on track with your audiobook production goals.
Lock in a scheduled start date with only a deposit as far as six months in advance.
Only a 3% transaction fee applies.
Choose a payment plan term length from 3 – 9 months.
Files delivered after final payment.
CTR Audio will cast the audition unless audio files are provided by the author (at their discretion). The audition production remains the property of CTR Audio until contracted for audiobook production services. Availability of talent casted for the audition cannot be guaranteed more than 14 days after the audition is completed.